Cycles of Life #seasons #bemindful #Preparation #Jesusisinitwithu
Today the Lord told me to look out the window again, the first thing that I see is a bare tree. The Lord began to minister to me that everything and everyone has a season but that he is the reason for the season and he is in every season with us. It is how we choose to go through the different seasons that will determine how we overcome in our next season.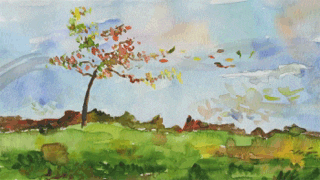 We have to learn how to master each season of our life and understand and manifest what it is each season is to bring. Sometimes, we are all burnt out and need to be REFRESHED, sometimes we need need to step back and RESET, sometimes we go through to build RESILENCE, sometimes we have done all we can do and we need REST. Rather you are developing character, being built up, or getting some much needed REST, God is always preparing you for what is next to come. Some seasons are sweet and some seasons like Winter are ugly, cold, and bitter. No matter what and no matter who, seasons don't stop but they do change and God is in it with you. That bare tree in the Winter has to stand strong and prepare for much harsher times. The tree has to fight against the cold and wind, freezing ice and sometimes snow. The tree develops a scare tissue to adjust in this season like the layers of RESILENCE we build during our life's trials and tribulations. In the Spring the bare tree will be refreshed and hydrated and receives some much needed hydration from the rain. It begins its growing season and prepares for the NEW. It is a time to REFRESH. In the Summer flower buds have bloomed, leaves are green and the bare tree receives the sun. A season of REST! In the Fall, the leaves turn red, orange and yellow this is a season to recap on all the other seasons and prepare for Winter. It is time to RESET! The leaves don't just change to one color they go through a process of different colors. This represents that change is coming. And then the cycle starts all over, it is Winter and the leaves fall to the ground all together and the tree becomes bare again. When the tree is bare it goes through its toughest season. Like people who go through this hard season during the Winter holidays and months. There is sickness and disease and on top of that loneliness and depression. People are without money, which leaves them with no food and shelter. So many families experience death. You do not have to be in the midst of the Jingles Bells, or wrapped up in Christmas tree lights or beautiful gift wrapping paper and bows to understand your in this season, this season is coming rather a person is sick and not feeling well, rather you have all the riches in the world or your homeless and living in a shelter. BUT if you focus on the reason for ALL SEASONS you can manage and master the seasons of your life that you are in. We must learn to adjust in each season of our lives and prepare for what is or is yet to come but through Jesus Christ you can do all things. Philippians 4:13. See HE is the reason for EVERY season! Much Love, TLady.